italk Competition Round Up
Our festive Facebook competition attracted 500 of you to share favourite Christmas films, incredible festive jumpers and loads more.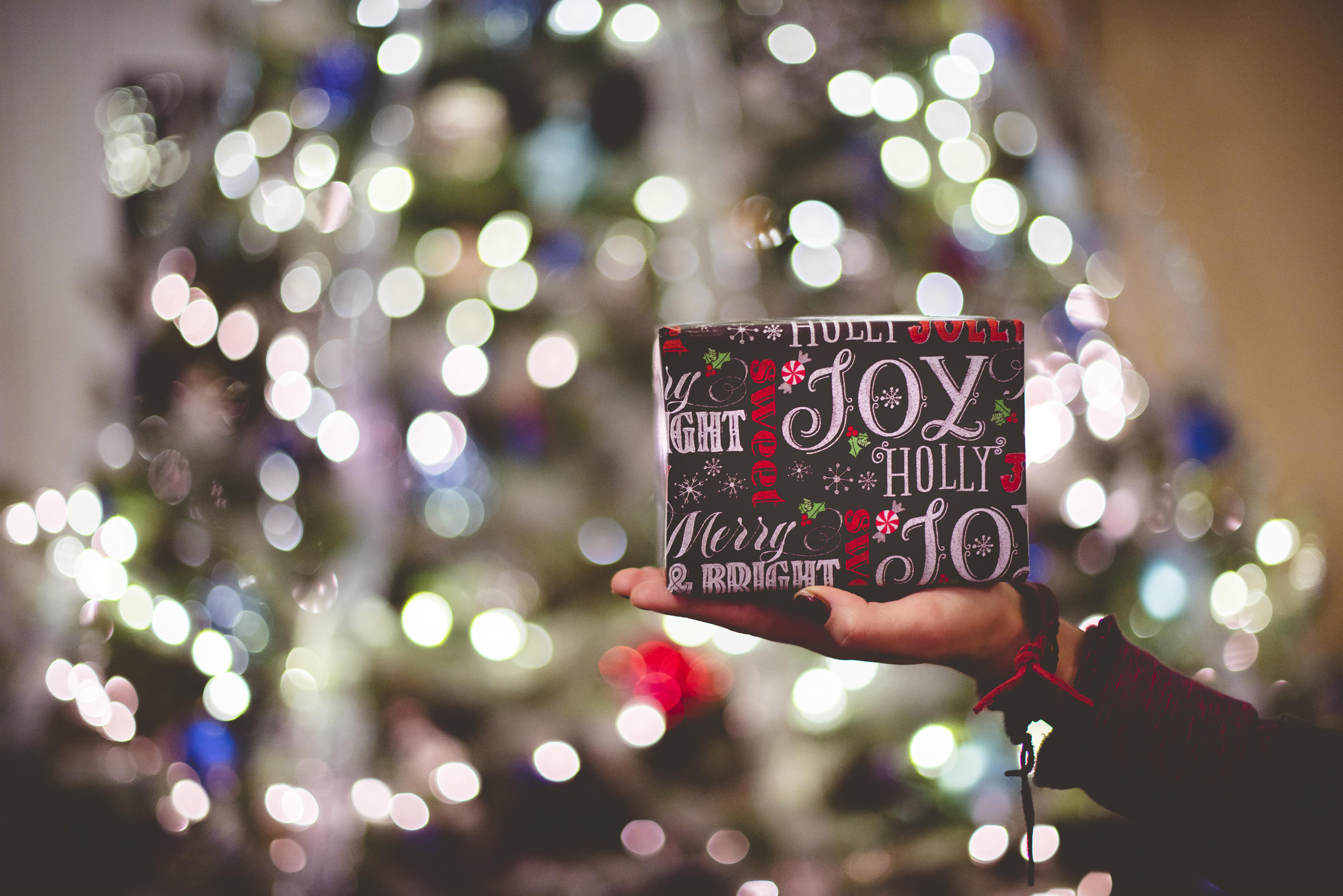 We set out to spread some Christmas cheer with 5 days of giveaways - and your responses were overwhelming. Our festive Facebook competition attracted 500 of you to share your favourite Christmas films, incredible festive jumpers, most desired tech and loads more.
Here's a roundup of how it went!
Day 1 - Who needs a bit of Christmas cheer?
On the first day of our Christmas competition we encourage you to tag a friend that needed to be given a bit of festive spirit. We received some amazing entries, although we couldn't believe that Laura Martin hadn't got her tree up yet! Here's to hoping it's up and full of shiny decorations now.
We also saw some friends entering each other in the competition because they deserved a bit of cheering up after a tough year.
The post was also bombarded with Christmas emojis, and we completely loved it.
And the winner is Tracey Burgin, who wanted to give her friend, Beryl Ann some Christmas cheer. Congratulations!
Day 2 - What's your favourite Christmas film?

Whether you're sat in front of your smart TV, laptop, or even tablet - Christmas just isn't the same without settling down after a busy year to watch a great film. We asked you to tell us what your favourite festive classic was, and when it came to the all round favourite it was a seriously tight call between Elf and Home Alone.
With a few other classics like Love Actually, Scrooged, Santa Claus and Die Hard thrown into the comments as well, we have to say you all have excellent taste in films. Although, it doesn't really matter which one you watch - they're pretty much all amazing.
And the winner is Rachael Buckley who said she loves The Holiday as it reminders her of when she met her hubby. Congratulations!
Day 3 - Show us your Christmas jumpers

Christmas jumper day… one of the most colourful days of 2016! On day 3 we asked you to send pictures of a your festive knitwear. And boy, do you guys have style.
Check out this amazing Christmas cat (the owners look pretty cool too).
And this incredible pop out Rudolph jumper…
Even bertie Bear has a cracking outfit!
And the winner is Davina Mellon and her lovely festive family, what a well-behaved cat! Congratulations!
Day 4 - What tech have you been lusting after this year?

Whether we've asked for a fancy new stereo system from family or decide it's time to gift ourselves with a new laptop, Christmas tends to be the time of year we all update our tech. On day 4 we asked you to tell us what technology device you've had your eye on all year.
A lot of you said wireless headphones - that's on our wish list too.
Even Father Christmas himself entered, with hopes of winning vouchers to get an Atari 800 XL.
And the winner is Sarah Gibson who wanted a Amazon Echo, we hope you enjoy your new tech gadget! Congratulations!

Day 5 - Finish the lyrics

"Jingle bell time, is a swell time, to go glidin' in a…" how does it go again? That's right "one horse open sleigh". On day 5 we asked you to finish the lyrics to this line in the classic Christmas song Jingle Bell Rock. And so many of you got it right!
Gina even sent a picture of her and her little one getting in the festive spirit.
And the winner is Simon Taylor who correctly guessed the answer was 'One horse sleigh'. Congratulations!
Thanks again to everyone who entered our festive giveaway, you're all winners to us!
We hope you have wonderful Christmas and New Year, and make sure you like our Facebook page and look out for more exciting giveaways in 2017!