A parent's guide to the online playground
We've got some pointers to help you navigate the online playground, and make sure it remains a safe place for kids to develop their digital skills.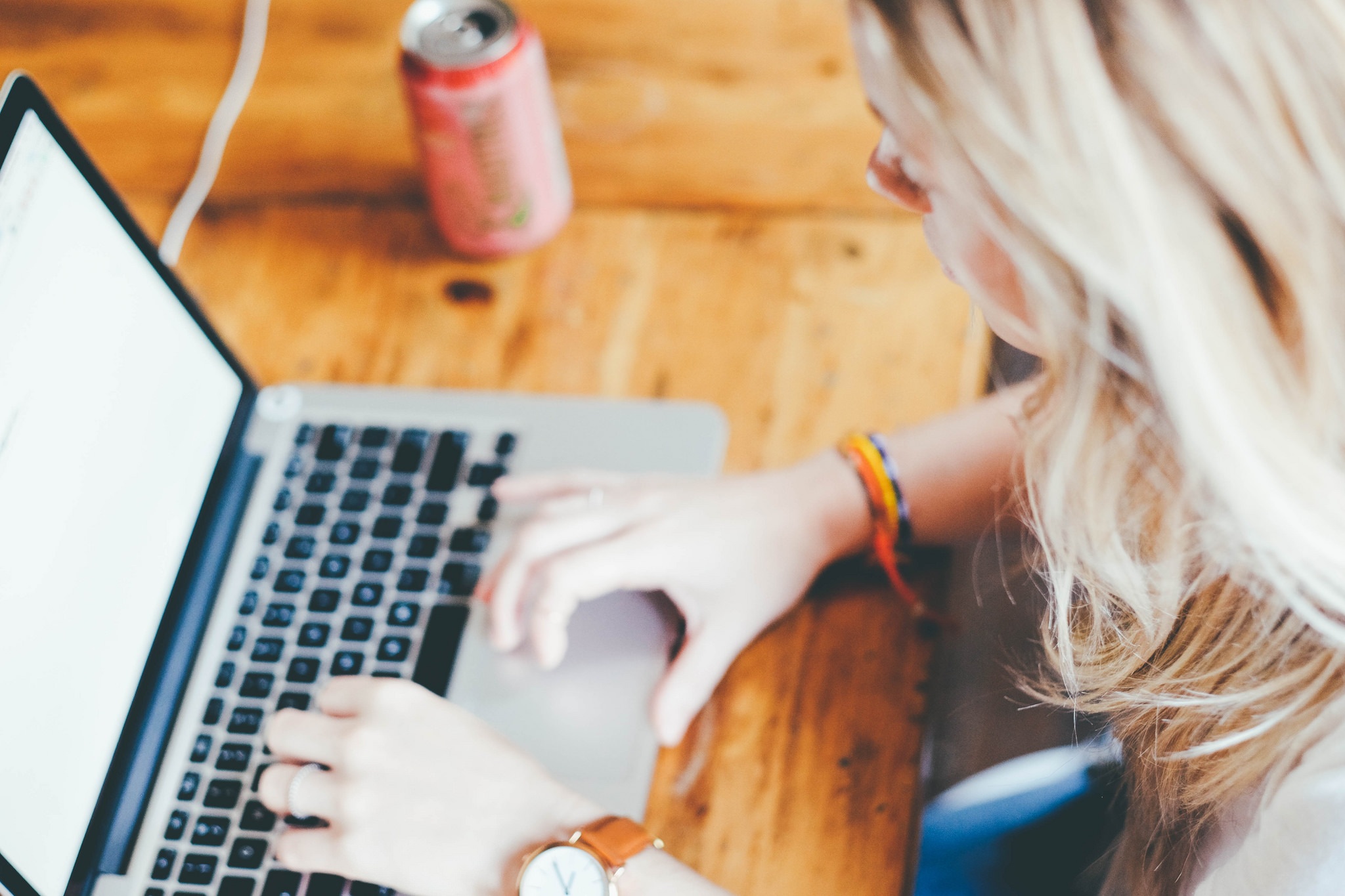 It's no secret that kids love the internet - and with a whole world of images, videos, sound and even friends available at the tap of a button, it's no wonder.
We believe the World Wide Web isn't just a fantastic and fun place for children - it's also a brilliant learning tool, which will grow with them and help them shape their futures.
With 59% of children under 10 now using social media, kids are no strangers to the latest technology. It can be tricky for us as parents to keep up with all the online trends and stay aware of the potential dangers children face when they log on.
While the best way to keep tabs on your children's online lives is open conversation, we've got some pointers to help you navigate the online playground, and make sure it remains a safe place for kids to develop their digital skills.
Children and Social Media
Over the past ten years, social media has become almost impossible to opt out of, and is often young people's first port of call for news, entertainment and communication with their peers.
Accessible via smart phones, tablets and computers, services such as Facebook, Twitter, Instagram and Snapchat can be a useful way for older children to communicate with friends and family.
Some kids feel pressured to sign up for accounts as a result of feeling like they're missing out - but before they take the plunge into the world of social media, it's important to discuss potential risks and lay out some boundaries together.
Safety Features
Most social apps and websites have easy-to-use safety settings of their own, which aim to keep people of all ages safe from unwanted attention.
Make time to run through the safety features with your child, safeguarding their account and helping to avoid negative experiences. Make sure that privacy settings are turned on, so only people your child has chosen to connect with are able to see their account.
It's also helpful to check geolocation settings on mobile apps. These tag posts with users' approximate locations, which could prove risky when it comes to stranger danger.
Meeting People
Because all the media found on social sites is chosen and shared by the people your children choose to connect with, ensuring they know who they're friending and following is the first step toward worry-free surfing.
As in the real world, children can run into bullies and dangerous adults online. It may be beneficial for you to arrange a policy by which they ask you before adding friends. This will help you ensure they're only connecting with people they - and you - know and trust.
It's also important to be aware that online predators can pretend to be people they're not - so even if your child thinks they're adding someone from their own peer group, it always helps to have an adult check that the new friend is telling the truth.
Check new friends' profiles for photos and friendly interactions with other people. Profiles with only a single photograph, or without any meaningful conversation, could have been created purely to trick or spam other users.
Sharing Media
Once you know who your children are talking to, it helps to have some idea of what they're sharing. Social media offers a platform for people to express their opinions and share their news, but young people can find it difficult to discern what should and shouldn't be shared.
If you have a social media account of your own, it's a good idea to add your child as a friend. That way, they'll be likely to think twice before adding anything they wouldn't want family to see. If not, or if your kid doesn't like the idea of having mum or dad "liking" all their posts, make sure you keep an open dialogue about how your children are portraying themselves online.
Remind your children that even if they delete something from the internet, the record of it is still there, so it's vital to think twice before hitting that 'post' button. It may be worth mentioning that their online behaviour could affect their reputation in the real world, especially when it comes to applying for jobs or further education.
While it may seem like common sense to share personal details such as phone numbers or addresses online, it's always worth reminding your kids to be vigilant - explain that when in doubt, it's always better to send a personal message to a friend or group than it is to post it for everyone to see.
Seeing Media
As much as kids need to think about the media they share with friends, they also need to consider what they're seeing in return.
Clicking unreliable links on social media can lead children to see things they shouldn't, including violent or sexual content, inaccurate information, and sites containing malware and viruses.
Warn your young ones to check web addresses carefully before they click on them. If the name of the site is not one they recognise, or if the link has been shortened or encoded, it may be best for them to ask you to check it out first.
If your young ones do stumble upon something unpleasant online, be it a frightening image or an unpleasant conversation; make sure they know they can come to you to discuss it, rather than conducting their own research online at the risk of finding further nastiness.
Cyber Civics
Social media is an ever-evolving world, with new apps, features and settings cropping up every month. While it helps to stay on top of the trends, the best way you can protect your children is encouraging them to be open and honest about their experiences as they explore the web for themselves.
These discussions aren't just a matter of keeping your children safe online in the short term - they also lay the foundations for internet etiquette, which is an increasingly vital skill.
As online media takes a more and more central place in the way we interact with others, it's both necessary and rewarding to help our young people on their journey to becoming fully-fledged online citizens.
For fast, reliable internet that the whole family can use together, check out our packages and find the plan to fit your needs.