Streaming the soundtrack to your life
According to a report from Midia, at the end of last year there were 100.4 million people paying for music streaming subscriptions.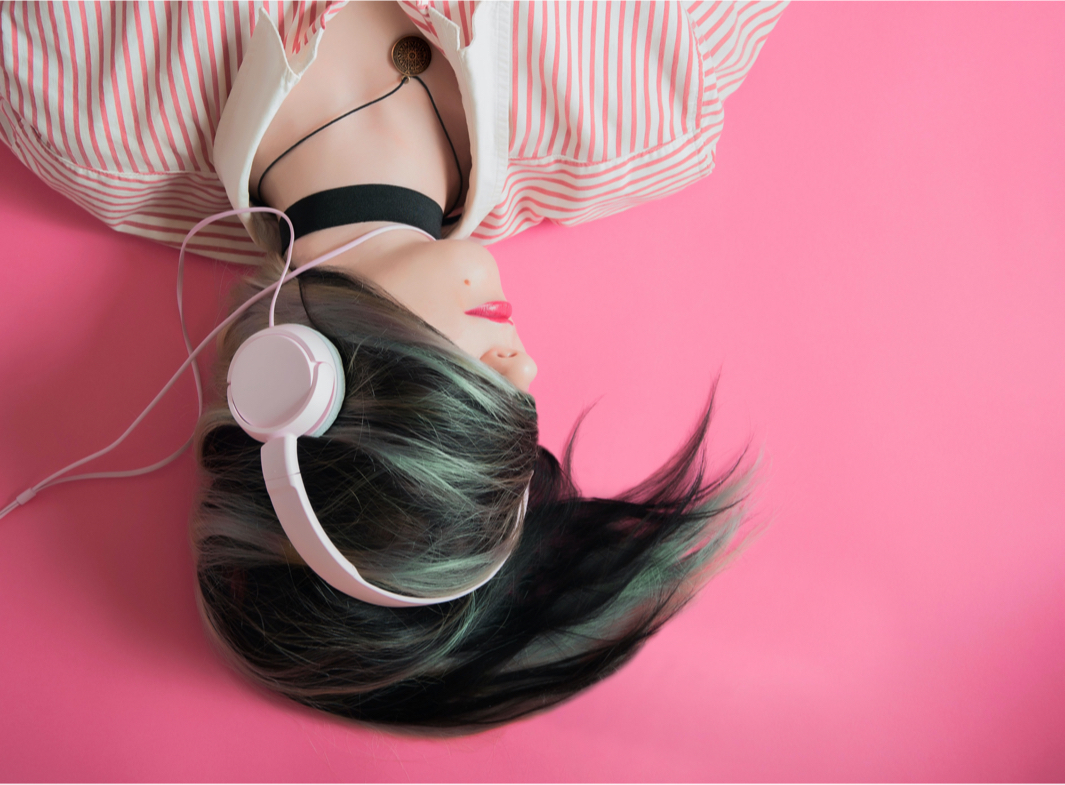 Streaming has dramatically altered the way we consume media and, up until now, the film industry has lead the way. Over the past ten years, the total number of people paying subscriptions to music services has trailed behind those shelling out for just one TV and movie service – Netflix.
According to a report from Midia, at the end of last year there were 100.4 million people paying for music streaming subscriptions - meaning it has finally overtaken Netflix.
As we get more and more used to listening to whatever we want whenever we want, an increasing number of applications are being launched to accommodate our musical needs. In fact, there are so many slick streaming services now, we're spoilt for choice.
So what comes out on top - Spotify or Tidal? And where does Apple music fit into all of this? Learn what's best for you, and check out our guide to the music streaming world.
Spotify
Arguably, Spotify is the Netflix of the music industry. Since launching in 2008, the platform has gained 125 million users, 40 million of which pay for the service, and the platform's popularity is mainly down to the meticulously designed user experience.
Whenever and wherever you want to listen to music, Spotify has got you covered. No matter what device you're listening from, the application is always well laid out, intuitive and easy to get around.
You can sign up for a free account, which includes adverts in between songs, or get a paid advert-free account for £9.99 a month (or £4.99 for students). It's entirely up to you depending on what you're looking to get out of the service. For example, if you only use Spotify for personal listening and don't mind interruptions, a free account may suit you well. On the other hand, if you want to build the perfect playlist for an upcoming party, it may be worth subscribing. You can find out more about the packages they offer on their website.  
Spotify is constantly improving its services, and now has a download feature, allowing users to listen to their music offline. The new 'Discover Weekly' and 'Your Daily Mix' playlists are automatically generated to suit your specific music tastes, based on what you usually listen to. This means you can not only find all your old favourites, but discover new tracks and artists before they're cool!
Recently some huge artists have withheld their music from Spotify due to dispute over low royalties (including Taylor Swift, Beyonce, Jay-Z and Radiohead). Rgardless of this, Spotify's catalogue is still more impressive than most - with over 30 million tracks,you're unlikely to run out of songs to listen to.
Apple Music
With their industry-leading work in portable music with the iPod and iTunes, it's no surprise Apple have turned their hands to streaming.
Apple Music launched in 2015, and although they were a bit late to the game, the platform is already an incredible success. Thanks to negotiations with labels, Apple Music managed to launch with an extensive library and some great features.
So, what do you want to get out of your streaming service? Although exclusivity might not be at the top of that list, it's hard not to be impressed with some of the deals Apple has made, including exclusive arrangements with Drake, Taylor Swift and Frank Ocean.
Apple Music is also easy to use. The layout is clean, and focuses on imagery to guide users around the platform. Like Spotify's Discover Weekly and Daily Mix Playlists, Apple Music's 'For You' feature provides a selection of artists, albums and playlists tailored to your taste. Unlike Spotify, the system allows you to advise the algorithms that choose your playlists by clicking the 'heart' icon on tracks that you're particularly inspired by.
The platform also has an excellent radio feature which gives users access to Apple's live Beats 1 radio as well as other curated stations.
A paid subscription is £9.99 a month, and £4.99 for students. Apple Music is undoubtedly one to go for if you're all about excellent music discovery - an a no-brainer for Apple addicts, as it integrates seamlessly with iTunes and allows you to upload your own tracks to Apple Music playlists via iCloud.
Deezer
Although it's not as well known as Spotify and Apple Music, Deezer definitely shouldn't be ignored. With 35 million tracks in its library, there's an overwhelming amount of music to choose from - what's more, Deezer offers high quality sound, suitable for any soundsystem.
Deezer also has over 20,000 news and entertainment shows, along with live football commentary for Premier League and FA Cup games thanks to a partnership with talkSport.
Like Spotify and Apple Music, Deezer will recommend tracks to suit your tastes. There is a feature called Flow that knows your library and selects the songs you want to hear. You can tell Flow what you do and don't like, and it will react accordingly.
Again, you can create your own playlists and import your favourite MP3s. It's also possible to sync those playlists and tracks in order to listen offline, but you'll need the Deezer Premium+ account for both importing and listening offline.
Deezer offers a free unlimited ad-supported service and Premium+, which is ad-free. Deezer Premium+ costs £9.99 a month for unlimited high-quality ad-free listening and offline playback.
Due to its focus on high quality sound, Deezer is one to go for if you own a home sound system and want the best quality music to play through it.
Tidal
Tidal was virtually unheard of when it first came about, but since its celebrity endorsed relaunch in 2015 the platform has made some serious waves in the music streaming scene. Jay Z, Beyonce, Madonna, Daft Punk and Kanye West are all reported supporters of the platform. While these endorsements have certainly contributed to Tidal's rise to fame, they don't come without occasional drama.
There are two major selling points for Tidal: It offers the highest-quality music streams out of all of the major streaming services, and it pays the highest amount of royalties to its artists.
So if you're looking for a more ethical music streaming service, then Tidal could be for you - although this peace of mind does come at a price. As one of the more expensive streaming services, the platform doesn't offer a free subscription option.
Instead it offers two paid packages: a £9.99 a month subscription for the basic Tidal service or a more expensive HiFi tier for £19.99. The difference is in the quality of music files streamed. The lower limits users to the same music quality as Spotify's Premium offering, whereas the HiFi tier will unlock CD-quality lossless music streams.
Tidal is all about exclusivity, and made a storm in 2016 when Beyonce's new 'visual album' Lemonade premiered on the service. Taylor Swift, Kanye West, Prince and many more all have content exclusively available on the platform.
Although Tidal is pricier than the other streaming services, if you're looking for flawless music quality and enviable exclusives, then this has to be the one.
Music to your ears? Once you've picked the streaming service for you, make sure you've got high-speed broadband to facilitate your music needs.