Holiday Reading With Your Eyes Closed
There's nothing like laying back on a sandy beach, soaking up some rays, and getting carried away with a good book.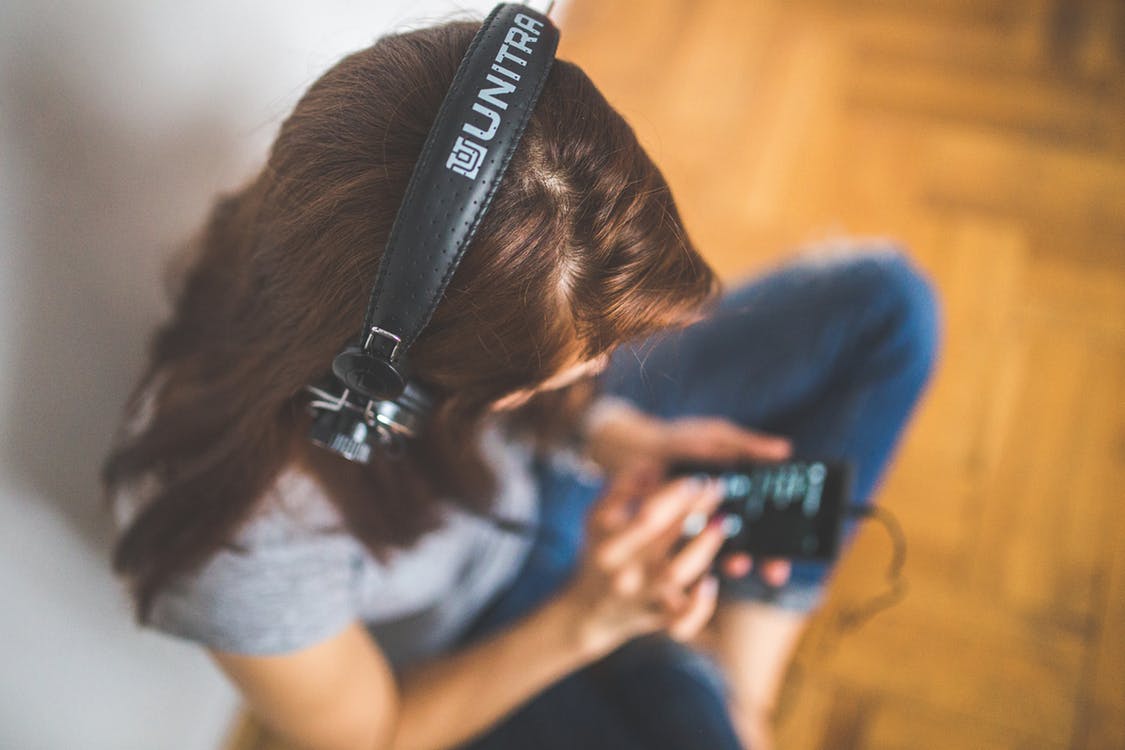 With the holidays on the horizon, stocking up on good reads is an essential and exciting part of preparation. Maybe you'll start browsing Amazon for paperbacks and Kindle texts, or head to your local library.

There are some points over the summer, though, when a book - or several - can be a bit of an inconvenience. Think sand between the pages, or feeling car-sick when reading on the road. It's times like this when audiobooks and podcasts are your best friends. 

Check out the best services to help you find and download your favourite stories and series, so you can enjoy them wherever the summer hols take you.


Audiobooks 

The joy of an audiobook is in settling back, closing your eyes, and getting swept up in an expertly narrated story - but there's just as much pleasure to be had in consuming bestsellers while exercising, commuting or working around the house.

With celebrities such as Colin Firth, Anne Hathaway, Johnny Depp and Samuel L Jackson lending their voices to various literary classics, dulcet tones are in no short supply. All you need to do is relax, and allow yourself to be taken on a journey of discovery. 


Audible
This Amazon-owned audiobook superstore is undoubtedly the best-known service, with 150,000 titles to its name for users to rent for a limited period or buy to keep. 
Bookworms have the option to subscribe to the service for £7.99 per month, or to buy audiobooks as a one-off. Members get a free audiobook every month, a 30% discount on subsequent purchases, and the flexibility to listen to Audible's books on the go via mobile apps.
What's more, the service is integrated with your Amazon account, resulting in discounts on the audio versions of books that you already own in physical or Kindle form. The option to sync your progress across your Kindle and audiobooks means that you can pick up where you left off at any time, whether listening or reading.
Overdrive
This service is used by libraries around the world to help patrons check out ebooks and audiobooks directly from their phones - for free!
All you need is a library card and a local library that uses the service. By installing the app on your phone or tablet, you can browse the audiobooks that are available at your local library, and stream or listen offline.
When you're finished listening to your book, it will automatically be removed from your collection, ensuring that the library service continues to be enjoyed and supported.
Podcasts
If an audiobook is a book you can listen to, then a podcast is the audio equivalent of a magazine. Ideal for light holiday entertainment, these regularly updated audio serieses range from debate and documentaries to serialised stories and radio plays.
As with audiobooks, they can be streamed and enjoyed online, or downloaded and listened to on any device. Apple devices have a built-in podcasts app, to help you organise your downloads and make sure you don't miss any episodes of your favourite series. For Android devices, a third-party app such as Stitcher can be helpful in keeping on top of your listening.
Because podcasts are predominantly created by the people for the people, chances are there's one to satisfy everybody's niche interests, from trivia to football to improvised comedy.
Listen Up
If you fancy catching up on your summer reading without actually having to read, download some audiobooks and podcasts for your upcoming holidays. We're pretty sure that by the time you get back, you'll have caught the audio bug!
Make sure your home internet can handle downloading a library fit for your whole family. Check out our
superfast broadband packages
today, or
get in touch
with our friendly customer service team to discuss the right broadband for your needs.