The biggest social media trends right now
If you're like us, you'll spend an awful lot of time scrolling socials. With the internet on a steady incline, we know it can sometimes be hard to keep up with the trends (let's be real, there's a new one every five minutes). From Facebook and Twitter to Instagram and the fast-rising TikTok, we've taken the time to highlight some of the biggest social media trends right now, so you don't have to feel like you've fallen behind.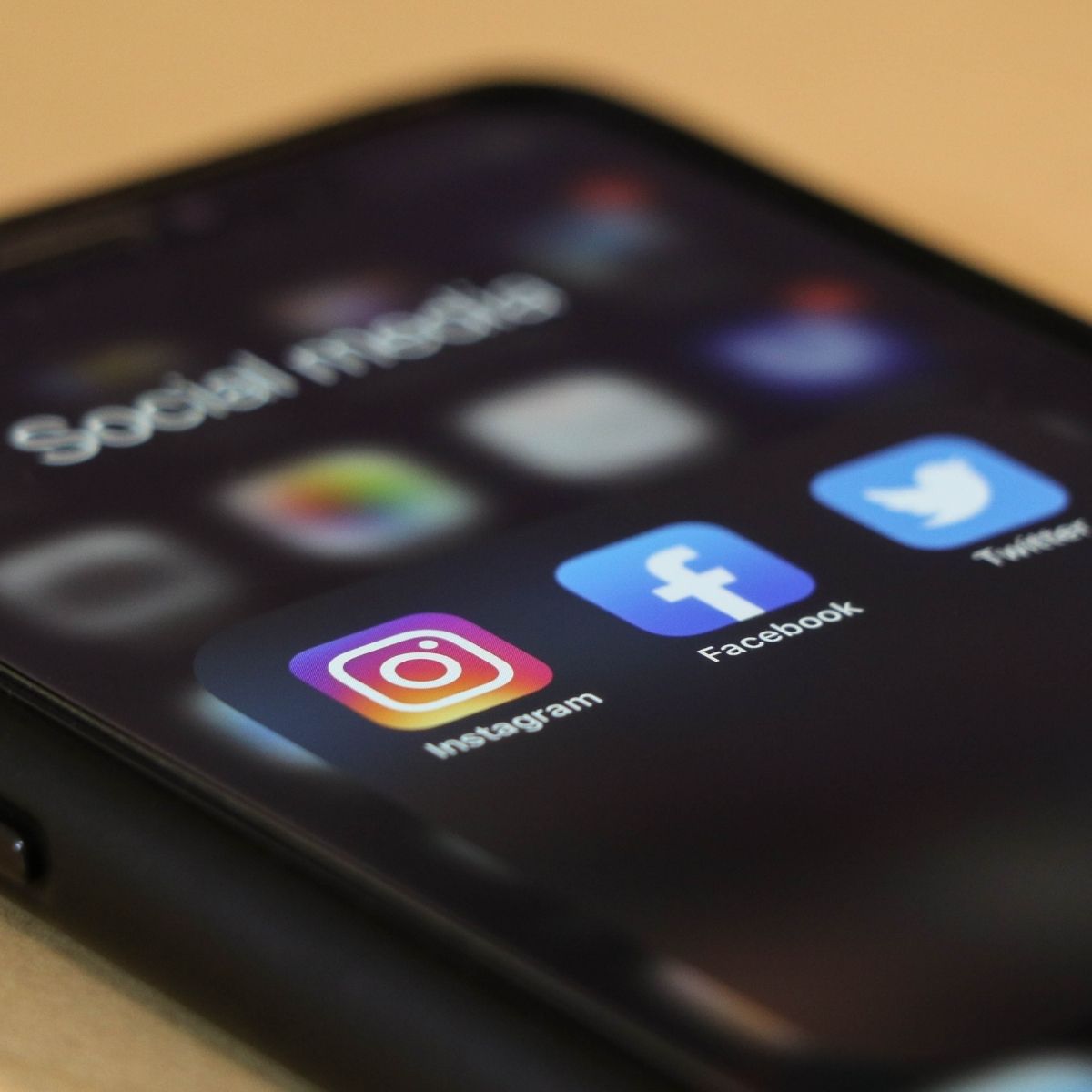 1. Short-form video content
Although this trend is not particularly new (the sad rise and fall of Vine, RIP – you can still catch the compilations on YouTube though), short-form video content is certainly back on the up.
TikTok has taken the social media world by storm and allowed a platform for everyone and anyone to have their five minutes of fame.
Famed for its short-form videos and launched at the perfect time for popularised content creation, we are sure TikTok is here to stay despite the likes of Instagram rolling out Reels.
2. Live streams
An unsurprising hotspot for sparking conversations throughout the uncertainty of the pandemic, several thousands of people took to social media to live stream with their followers.
From celebrities and influencers to everyday social media users, engagement with live streams has spiked significantly alongside our inherent need for human connection and immediate, real-time interaction.
3. Virtual Reality
While VR has already made huge strides in the technology sector, we predict that this year will only see the evolution of even more VR integration in the social media sector.
Just like the way Facetime has revolutionised the way we feel connected with friends and family, sometimes from as far as the other side of the world, VR provides a sense of togetherness and we can see that at some point in the not-so-distant future, this will become incorporated into the services available.
4. Social commerce
It is reported that a huge 71% of users' purchase decisions are influenced by social media. This growing social commerce sees our timelines and feeds full of buy buttons, making it easier than ever to purchase everything from clothing, technology and beauty products, to WIFI (the irony).
The influencer power shortens the customer journey, with an increasingly attractive instantaneous purchase, something that is taking e-commerce by a storm.
5. Wellness campaigning
This is a powerful move in the world of digital – witnessing not only brands but individuals, sharing experiences and encouraging open discussions about wellness and mental health.
Studies have shown that compared to the summer conversation in 2020, we're seeing an 11% increase in positive sentiment on Twitter.
Keeping up the positive vibes is something we hope will stay.
What is your favourite social media trend right now?
Let us know on Twitter @italkUK