Today, it's so easy to focus all of your time into the online world. But, we need to remember just how beneficial time outdoors is for our body and our mental wellbeing! This summer we encourage you to spend more time outdoors, and less time in front of your screens. Here are six benefits of sunlight to motivate you to get outside!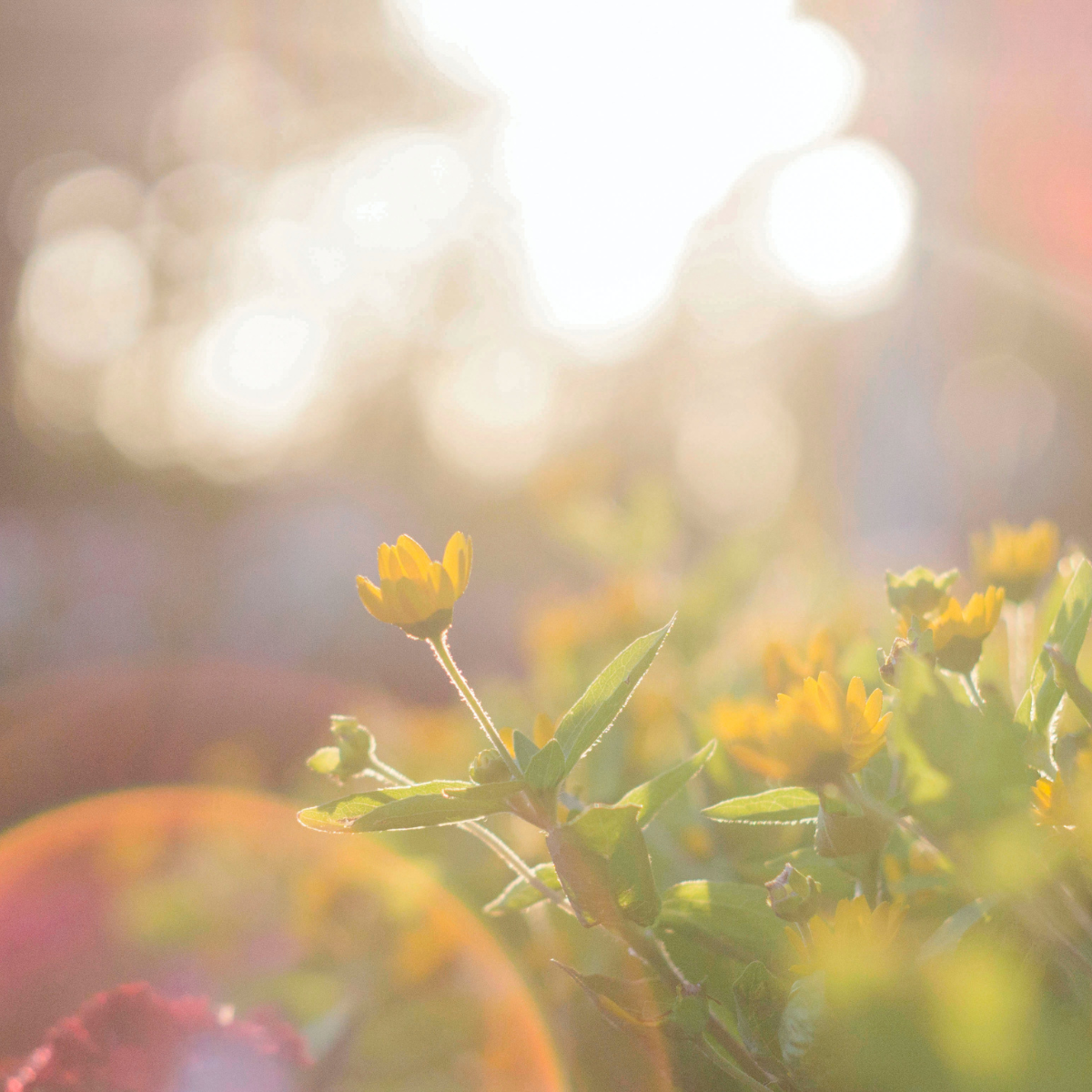 1. Vitamin D is your best friend!
Vitamin D is important for keeping your body healthy and running smoothly. It's necessary for things such as supporting healthy bones, reducing inflammation and keeping your immune system running in tip-top shape!
2. Sleep improvements
Increasing the amount of sunlight you get a day can make you more alert and awake, the same way a dark room at night will make you sleepy! This is due to your circadian rhythm. Sunlight exposure in the morning increases the level of the hormone serotonin, which is important for sleep!
3. Sunlight makes your brain happy!
Sunlight causes the production of beta-endorphins which are hormones that boost your immune system, create a sense of well-being, and promote relaxation! Why not take a stroll around your local park, chill out in your garden or take a walk along the beach and get outside, even for just a little while.
4. Sunlight can be good for your skin!
I know we're used to hearing about the negatives the sun can do for your skin, precaution (and sun cream!) should always be used when spending long periods of time out in the heat. However, we don't often hear of the benefits for your skin! According to The World Health Organization (WHO), sun exposure might help treat several skin conditions including psoriasis, eczema, jaundice and acne!
5. Boost your mood with natural light!
Sunshine boosts your body's level of serotonin, a hormone that improves your mood and keeps you feeling calm. Symptoms of depression and seasonal affective disorder (SAD) are much more common in the colder seasons with shorter days. As much as we promote the internet and its many benefits, it's important to know when to take a break and get some fresh air (and sunshine!)
6. Extend life expectancy
A study conducted in Sweden of 30,000 women over 20 years indicated that those who spent more time in the sun lived up to two years longer than those who got less sun. This is thought to be due to the increased amounts of Vitamin D! Whilst we love to promote the benefits of spending time online, it's essential for your wellbeing to find a balance between the two!
So why not spend more time outside this summer? Take a dip in the ocean, relax and listen to music in the garden whilst enjoying the fresh air! Whilst being out in the sun is amazing for all the reasons we have listed above, it's always important to practice sun safety. Keep your sun cream topped up, stay hydrated and keep windows and doors open for lots of lush fresh air!
What's your favourite offline activity? Let us know over on Twitter @italkuk