Home Phones Meet Touch Screen Tech
The home phone's come a long way over the years. Here's why a touchscreen handset might just be the next piece of tech you need in your home.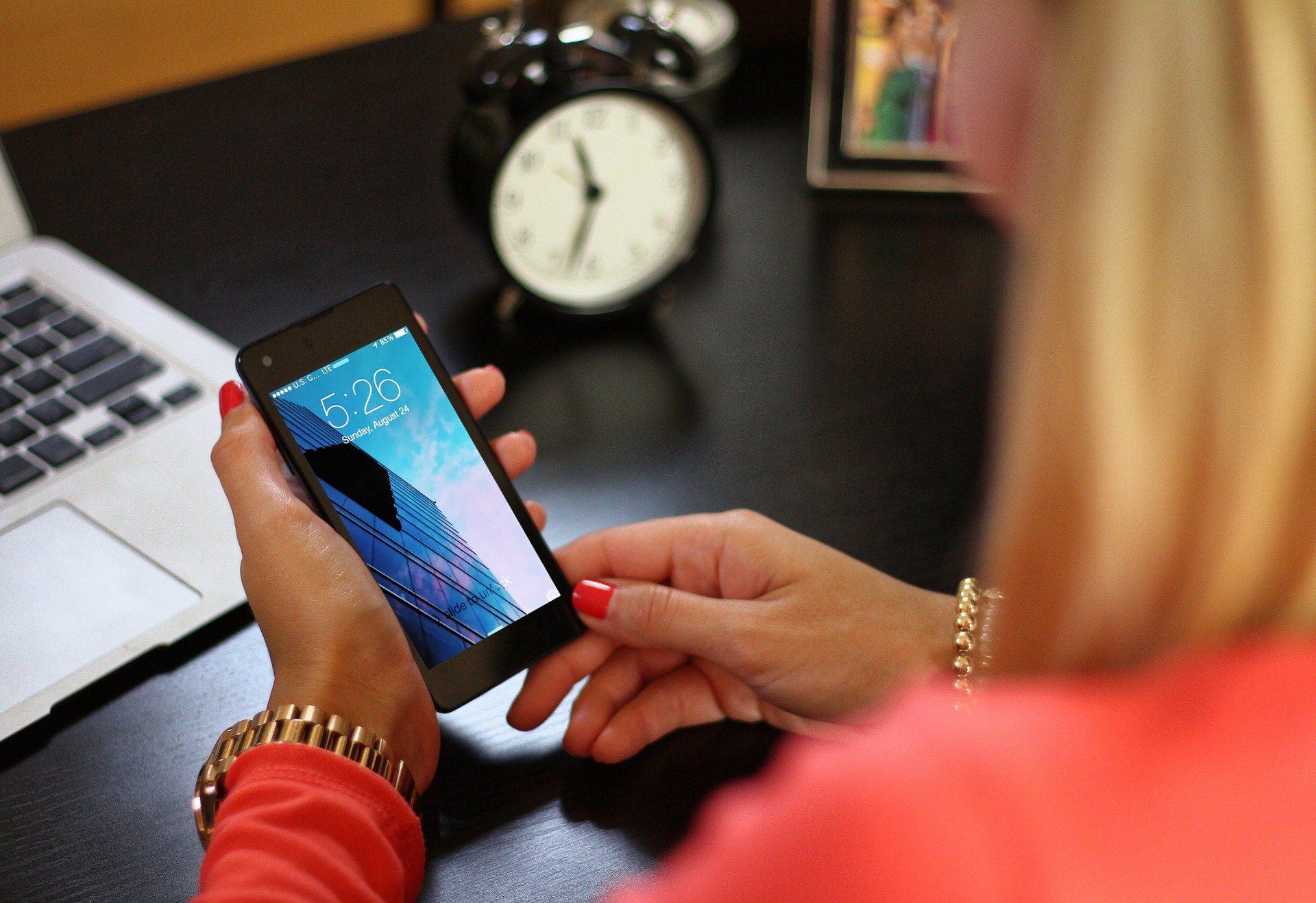 To make it in the digital-mad modern era, however, the home phone has some ground to cover. After all, when we can access our contacts, calendar, and the internet all from our mobile phones, how can the humble handset hope to compete?

Introducing the smart home phone - complete with touch screen - allowing you to access all the perks of a smartphone alongside the confidence and security of a landline.
Not sold yet? Here are a few reasons why a touchscreen handset might just be the next piece of tech you need in your home.
Connect in new ways
While classic home phones are considered exciting if they have an in-built phone book or the option to record an answering machine message, home smartphones allow advanced functions and access to social apps such as Facebook, Twitter and Youtube.

Fancy a video call? Simply log onto your video chat service of choice via your home phone handset, position the phone in its cradle, and use the front-facing camera to chat away to your friends and family. The sound system on smart home phones such as the Panasonic KX-PRX 120 is far superior to that on most mobile phones, so you can count on total clarity.

Browse around your home
With full wi-fi connectivity, a smart home phone is able to connect to your home network, offering you instant access to emails and your web browser.

Depending on where your home phone is usually kept, the smart handset gives you the option of another helpful device - browse your emails while you're waiting for the kettle to boil, or quickly check Google Maps before you leave the house.

Engage with your display
While traditional home phone displays are nothing to write home about, the touch screens offered by smart home phones are larger and brighter, making it easier for users of all ages and abilities to use the functions they need.

Gone are the days of punching in the wrong number on tiny rubber buttons. Instead, flip through the full-colour photos in your contacts book or google a business number, just as you would on your mobile phone.

But are they necessary?
Of course, the big question when it comes to smart home phones is whether anybody really needs one. After all, our mobile phones already serve as internet browsing devices and entertainment centres, both inside and outside the house. So much so, in fact, that many of the younger generation are choosing to forget about a home phone altogether.

When you consider the benefits of a home phone, however, it becomes clear that a high-tech handset really can be the best of both worlds.

A home phone handset offers quick, reliable access to emergency services - even during a power cut - and a failsafe way to share your location. While you'll hopefully never need to take advantage of these security benefits, it's good to know you're there!
So once you've realised the lasting value of a landline, why not combine the security of a home phone with the fun and functionality of a touch screen, making your life a little simpler and your home all the more high-tech?
If you're thinking of buying a smart handset, you'll need a home phone package with powerful broadband to match. Check out our packages now, or contact us for more details.