Confused by Broadband Advertising? You're not Alone!
Your guide to broadband advertising, helping you to cut through the misleading sales talk and get to the heart of the matter.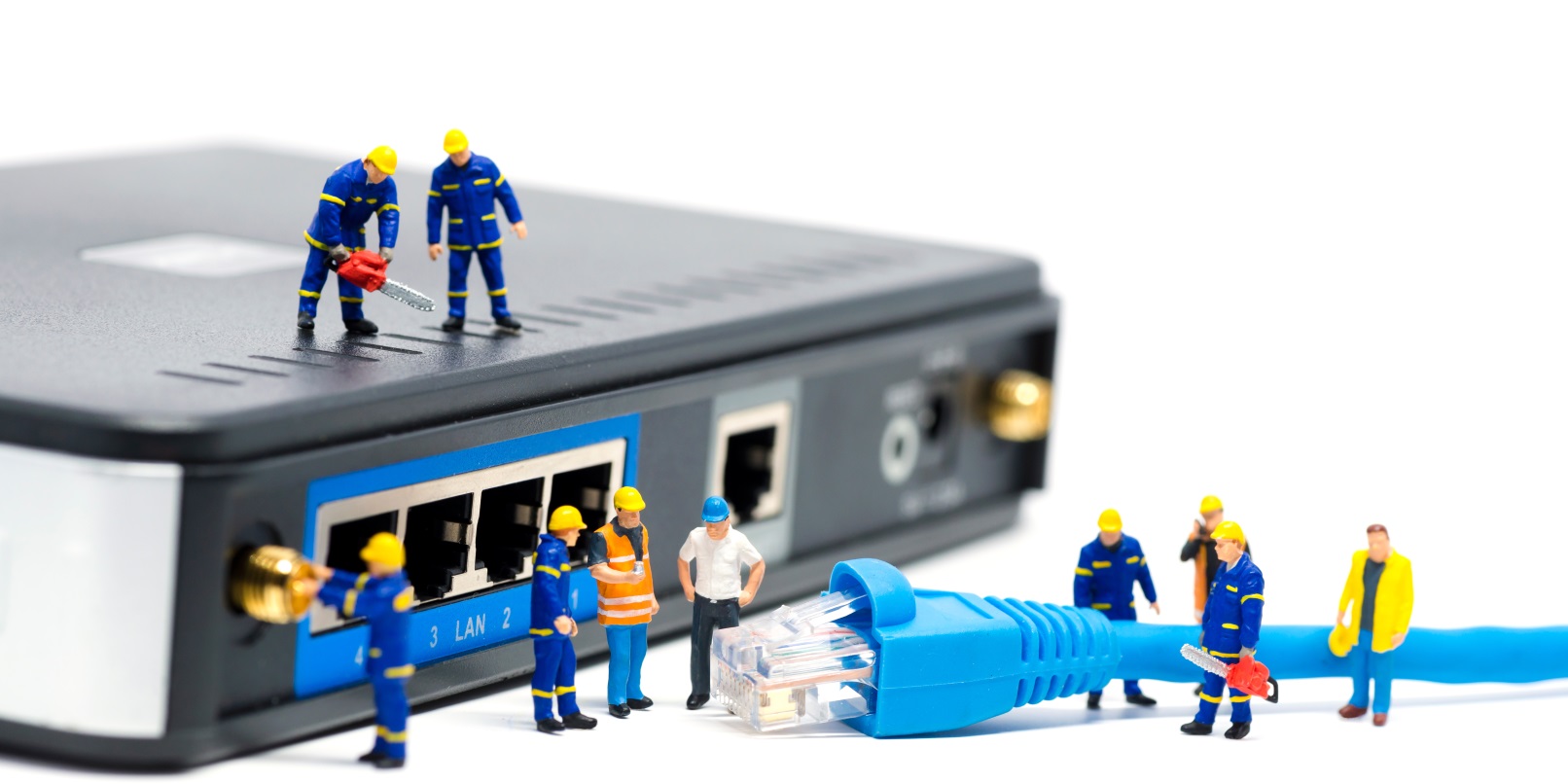 Have you ever watched a sleek, sexy broadband advert and been a bit confused by what it's all about? If you've struggled to see the deal behind the drama, you're not alone. This week, the Advertising Standards Authority has announced a crackdown on broadband price claims and called three BT advertisements into question, stating that their claims are not backed up by test results.
At italk, we don't see the need for flashy ads, grand claims and confusing pricing structures. We prefer straight-talking, comprehensive price plans, and showing our customers that what they see is what they get.
That's why we've put our heads together to come up with a few things to look out for when it comes to broadband advertising, helping you to cut through the misleading sales talk and get to the heart of the matter.
Will you get the speeds advertised?
The three BT adverts that came under fire focused on download speeds, responsive online gaming, and smooth video streaming, claiming to trump Virgin Media and Sky in all three respects. The ASA stated these claims were not supported by documentary evidence, and BT could not make such claims without gathering information about how they tested speeds and responsivity available to the public.
It is in telecom companies' best interests to advertise their highest speeds, tested at the most optimum conditions, but it is not always the case that those speeds are reflected in customers' experiences. Before signing up for a broadband package, consider using an impartial broadband speed checker to check average speeds in your area.
We offer reliable unlimited broadband as part of our italk now and then and italk all the time packages, powered by Demon Broadband. If you want to discuss speeds and availability in your area, our friendly customer service team are happy to give you the facts!
Are you shown all-inclusive, up-front and monthly costs?
The ASA's big crackdown on the way broadband pricing is advertised comes as the result of a study in which consumers were shown typical broadband adverts quoting several different prices for separate elements of a package, such as line rental, up-front costs and introductory offers, with more of a focus on some elements than others. The research showed that less than a quarter of participants were able to correctly calculate the total cost per month of each package after watching the advertisement once, with 22% still unable to guess the overall cost after further viewings.
If you've been baffled by the numbers flying across your screen before, you'll be pleased to know that under the ASA's new rules, all advertisements will be required to show all-inclusive, up-front and monthly costs from 31 October, without separating out line rental. This means that customers will be able to judge for themselves whether they're being offered a good deal, without having to reach for the calculator!
We not only set out our price plans clearly, but allow you to compare them with other providers, so you can be sure that you're getting the right package at an unbeatable price. Because our broadband is offered as part of our call packages, you can be certain that the landline cost is included!
Do you know the contract length and post-offer pricing?
Another trick that you might come across in broadband advertising is a focus on special introductory offer prices, without any mention of the length of the offer, or how the price will change once the deal is finished. This lures customers into signing up for lengthy contracts, unaware that the low prices advertised will change only a few months in.
While the ASA rules are set to change this practice later this year, it is always best to be vigilant, and to ask lots of questions before making a commitment! Make sure you know whether the price you're being shown is part of an offer, and if so, find out the terms and conditions of that offer. Ask about the length of the contract, and any costs associated with renewing it.
What you see is what you get
We don't go in for flashy sales, as we believe our customers deserve our best available prices all the time. That goes for both broadband and phone packages, allowing you to stop playing games with your provider, and focus on the connections that really matter.
"italk fully support the ASA's crackdown on misleading price claims," says Dominic McDonald, managing director at italk. "We believe that the new advertising requirements will make it easier for consumers to understand the true cost of the broadband and line rental bundles offered by our competitors. italk is proud of the fact that all of our broadband package prices are advertised including the cost of line rental, making it easy for consumers shopping for a better deal to make the right choice."
While we'd love for you to take advantage of our comprehensive packages with no hidden surprises, we are also keen for you to make the choice for yourself, with all the information you need at your fingertips. That way, when you do choose to join italk, you can be confident that you made the right choice for you!

Call us now on 0333 210 4290 or send us a call back request to ask your questions and hear all the facts about our packages, so you can shop for broadband with peace of mind.