Your Guide to Booking Holidays Online
We're here with a handy guide to booking holidays online, saving you time and money and giving you something to look forward to.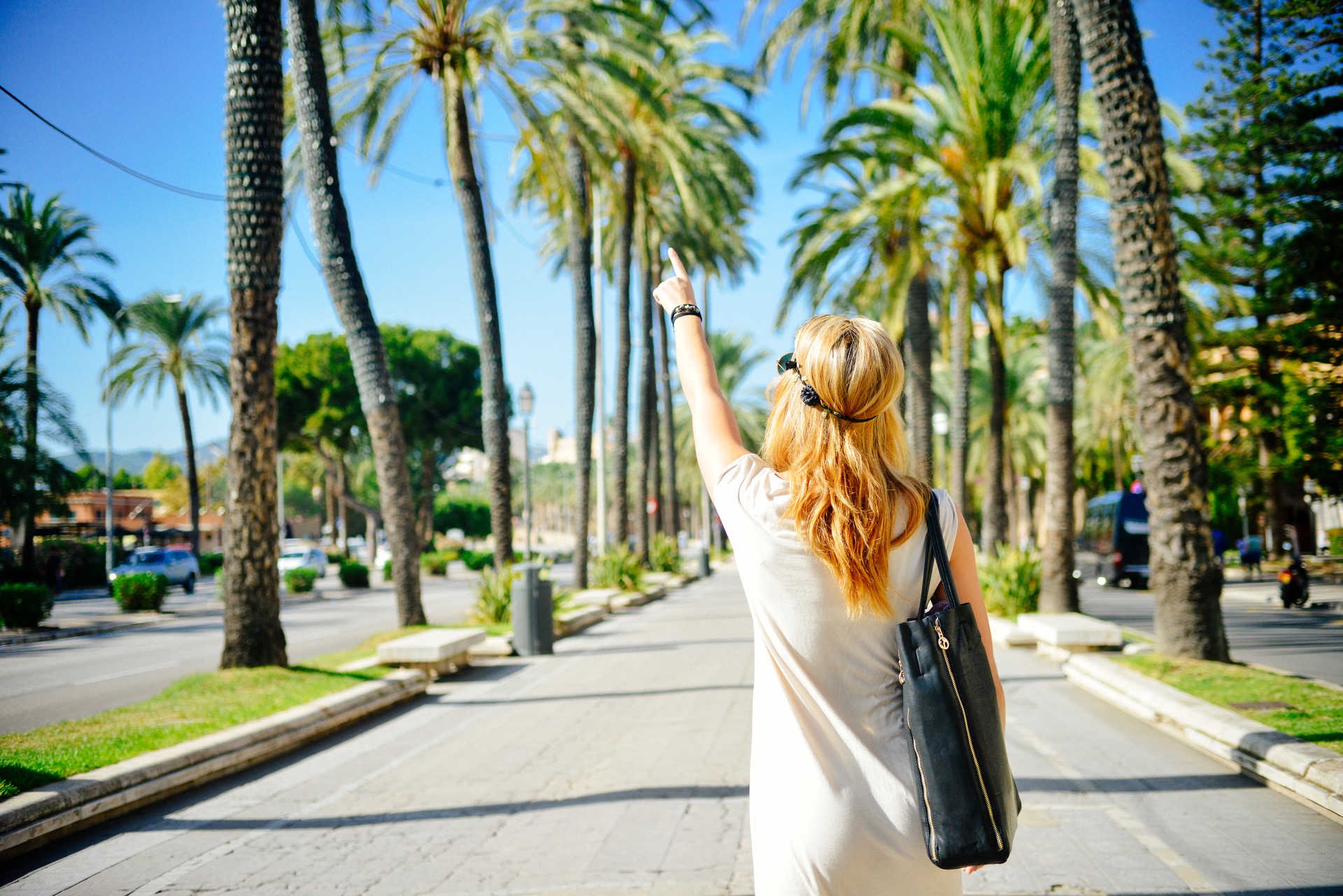 Aah, late January. It's been just long enough since Christmas that the wintery excitement has died down, but still far enough away from Spring that it feels like this cold snap will last forever. In short, it's the perfect time to snuggle up with a blanket and a hot chocolate and start planning a sunny summer holiday.
In theory, the internet offers a number of ways to put together our ideal holiday package, ensuring that we get the best value for money without having to pay a travel agent. You can be in complete control of the booking process, checking out every option before choosing the trip that's right for you.

In practice, however, the process can quickly become overwhelming, with constantly fluctuating prices and endless search engines competing for your attention.

What seems like an exciting range of options can quickly become a labyrinth of price comparisons and cheap tricks. Don't despair, though - we're here with a handy guide to booking trips online, saving you time and money, and making it less about the hassle and more about the holiday!
Go incognito
Have you ever thought to yourself that the flight prices advertised online get higher every time you go back and look at them? Well, that's exactly what's happening.
Flight providers use the cookies stored in your browser to increase the prices of flights that are repeatedly searched for by the same user. The idea is that you'll be scared that seats are running out and book quickly before prices get even higher.
Avoid this sneaky tactic by searching for flights in 'incognito' or 'private browsing' mode. You can quickly open a new private window in Google Chrome or Safari by hitting Control, Shift, N. With Firefox or Internet Explorer, hit Control, Shift, P.
A new window will open, allowing you to browse without information being stored. Therefore, the prices will stay the same each time you search, allowing you to pay the 'true' price for what you're getting.
Choose your travel days wisely
You may have heard that booking your outward flight on a Tuesday can help you save money. After all, this is one of the least popular days for leisure travel, as it doesn't factor into a 'long weekend'.
While it is generally cheaper to travel on a weekday, however, there is no day of the week on which it's consistently cheapest to fly. It's best to view prices across the whole month to see which days are cheapest for your particular route.
Many airlines now offer their own flexible calendar views for each route, allowing you to choose your day of travel based on your budget. However, for an idea of the cheapest travel days across all available airlines, tools such as SkyScanner allow you to compare different flight providers' fares over a whole month.
Take stock of budget airlines
Budget airlines have gone from strength to strength over the last ten years, with major players like easyJet offering everything from cheap flights to package holidays, and exclusive deals on car and hotel bookings.
Before you book, however, it's important to read the fine print and be sure of what you're paying for. Budget airlines keep their prices low by offering a no-frills service - this means you may want to take a few extra considerations before committing to a flight.
Make sure you know which airport the airline is flying into - while airlines advertise flights to capital cities, in many cases the airports are located quite a way out of town. This means you may have to factor in coach or taxi costs to get to where you're going.
Budget airlines also have strict policies about luggage, so make sure you book and pay for the amount you need, and don't go over the weight and dimension limits. Failing to book your luggage online can result in a significant fee once you get to the airport, which is bound to dampen your holiday spirits.
Most importantly, once you know where and when you're flying, don't wait to book. While some travellers swear by last-minute seat sales, the reality is that budget airlines release fares early at their base price, then push the prices higher as demand increases. Go with your gut instinct and book your tickets while they're cheap!
Look out for codeshares
Even if you know the specific flight you want to take, there's a chance that another carrier is offering it for less. Some airlines operate a policy called codesharing, where they partner up to sell one another's flights - sometimes at a discount.
In this sense, two or more airlines are literally sharing a flight code, each profiting from seats on a single flight.
Before you commit to booking an American Airlines flight to the USA, for example, it might pay to check out which airlines they're partnering with. Buying a seat on the same flight via a partner such as Finnair could save a significant amount of money.
Flight comparison sites include codeshares in their listings, so you'll see multiple airline options for each codeshared flight. However, if you're exploring prices yourself, you can find a list of partner airlines to compare prices with here.
Consider a secret hotel
How do you feel about adding an air of mystery to your trip away? Hotel comparison sites such as Lastminute.com and Hotwire offer big bargain stays in 'secret hotels'.
You can search accommodation based on location and star rating, and choose a top hotel at a low price without seeing its name. Only once you've paid for you room will you know where you'll be staying.
This practice came about as a result of hotels needing to fill a few left-over rooms, but not wanting to lose trade from repeat customers who book directly through them. They therefore allow third-party sites to offer rooms at rock-bottom prices, on the condition that these deals aren't openly promoted.
It feels like a bit of a gamble, as aside from a star rating there's no way of knowing what you're getting for your money. However, if you can bag a four-star centrally-located hotel for the same price as a budget room, chances are it's a booking you won't regret.
Get on board the sharing economy
Made popular by sites such as Airbnb and Homeaway, the sharing economy makes it possible to rent someone's spare room - or indeed, their second home - rather than splashing out on a hotel.
This not only significantly cuts costs, but gives you a much wider choice of accommodation. While budget travellers can rent a room in the city centre for a couple of nights, sharing the bathroom and kitchen with their host family, those with a little more cash to spare could end up staying in a castle, a narrowboat, or even on a private island! The possibilities are limitless.
These services are also primarily social, meaning that the system depends on ratings. You can check a host's previous reviews and star rating for complete peace of mind about what you're paying for - and in return, they will be able to review you as guests, making it likely that future hosts will be happy to take you on.
Make sure your broadband is booking-ready
Do you know what the most infuriating thing is about booking holidays online?
It's that moment after you've made your decision, when you finally take a deep breath and hit the 'confirm' button, only for the internet to drop out.
Make sure you've got unlimited broadband on your side to carry you through the process and get you one step closer to the sunny getaway you deserve.