Giving back on the World Wide Web
We've checked out some of the best online services for donating money to charities, ensuring that as much of your sponsorship money as possible goes to the people who need it most.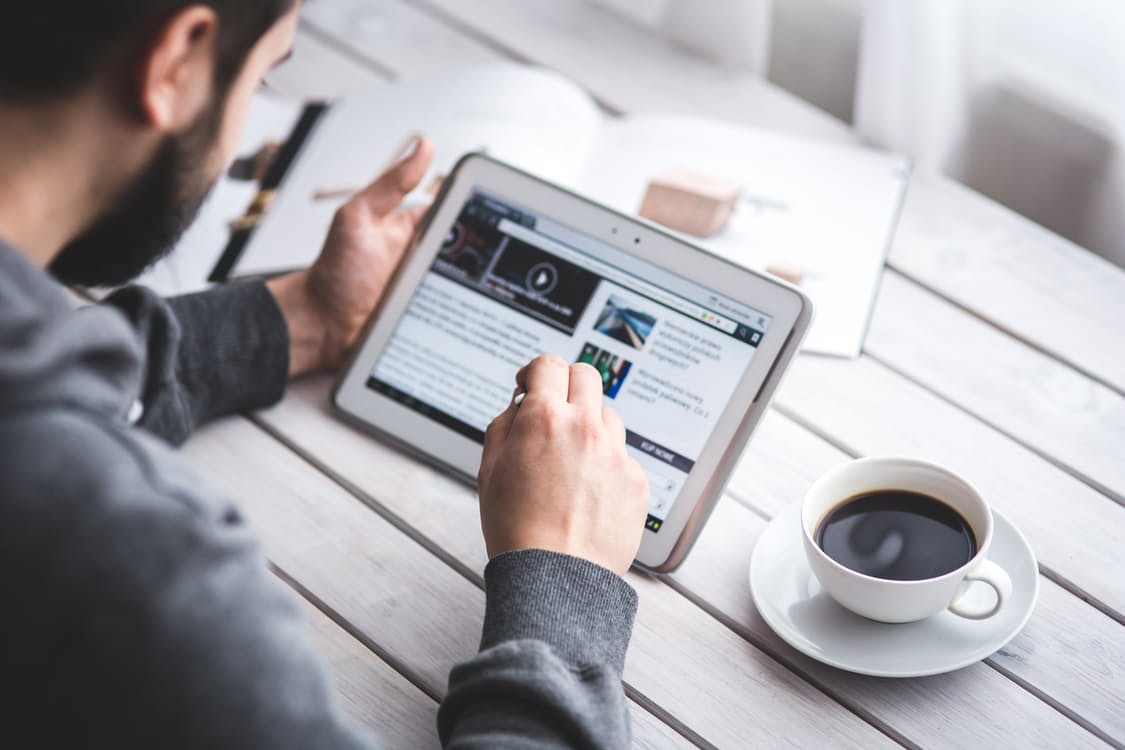 Did you know that over 700,000 people have run the London Marathon to date? In fact, around 1 in 200 people have run a marathon in their lifetimes.

Not only is this an incredible feat of strength, stamina and determination - it also points to a staggering amount of sponsorship money, given by supportive family and friends, to help charities big and small.

While the internet can't begin to replicate running, cycling, hiking or other great challenges, it has nonetheless revolutionised the way sponsors can get involved, offering safe and seamless ways to donate to worthy causes while supporting loved ones' dreams. 

We've checked out some of the best online services for donating money to charities, ensuring that as much of your sponsorship money as possible goes to the people who need it most. 

As a bonus, we've also included some simple ways to donate money to charity online without spending a penny... 


Online Sponsorship
Many of us are familiar with online giving in the form of sponsorship services such as Just Giving and Virgin Money Giving. 

These sites allow users to set up a simple page detailing the challenge they're going to undertake and the charity they're raising money for. They can then share the address to their page with potential sponsors, who can donate anonymously or with a message of support. 

The benefits of using one of these well-known services are obvious: sponsors are more likely to have heard of the site, and will be able to find your page easily. Furthermore, the security of these sites is well-known, putting sponsors at ease about making online transactions.

Online sponsorship services also allow donors to pay via GiftAid, which means that charities are able to take back the tax on your donation from HM Revenue and Customs. This can lead to a 25% or more increase on your donation. 

However, many sponsors are surprised to realise that not all services give the entire donation directly to the chosen charity. In fact, factoring in admin fees, card charges, VAT, and the fee that charities pay to be registered, Just Giving and Virgin Money don't give the greatest payout. 

A £10 donation with Just Giving, including Gift Aid, results in £11.78 going to the charity in question. This sounds pretty good, until you consider the less well-known service My Donate, which offers a full £12.35 from a £10 donation with Gift Aid. 

Furthermore, platforms such as My Donate, Charity Choice and Givey don't charge charities for registering with the service, while Just Giving charges between £15 and £39 monthly, and Virgin Money Giving charges a £120 one-off fee. 

If you're looking for a service that will give the largest amount of each donation to those who need it most, stepping away from the most obvious options in favour of a truly not-for-profit service is your best bet. 
Peer Funding
With thousands of charities available, sponsorship services make it easy to donate to a UK or worldwide cause. What if your charitable giving is a little more personal, though? 

Go Fund Me and Crowdfunder are crowdfunding platforms, which have been used to raise money for just about anything, from life-saving operations to well-deserved celebrations to trips around the world. 

Anyone can set up a page on these popular network, including information about who and what they're raising money for, how much they hope to raise, and photos and video to make their cause stand out. These pages can then be shared via social media, raising money from helpful strangers as well as friends and family. 

The platform itself makes money off a 5% deduction from every donation made, meaning that there's no set-up fee. These commissions keep the service running and developing, allowing them to provide a service to more and more deserving people. 

However, for a truly free alternative, YouCaring is a growing service that gives 100% of each donation (after third-party card processing fees) straight to the cause. You can't say fairer than that! 
Money for Nothing
We understand that sometimes you can't give as much money as you'd like to charity. You may wish that there were another way to help a cause online. Well, thanks to some canny entrepreneurs, there is! 

Microvolunteering is a way of changing the world in a few minutes of spare time. Take FreeRice, for example. By answering a trivia question correctly, you can donate 10 grains of rice through the World Hunger Program. 

It doesn't sound like much on its own, but the game's viral popularity around the world has led to 97 billion grains of rice being donated, and 5 million hungry people being fed! 

Microvolunteering works by taking the revenue that comes from online advertising, and using it for a good cause rather than as profit. While many websites are built and developed using revenue from on-page adverts, not-for-profit organisations have found a way to use the system for the greater good. 

A similar project, Ecosia, has used Google's search power to donate £193,359 to rainforest projects. 

By using Ecosia as your default search engine, you can plant a tree with every term you search. The money from sponsored ads that appear alongside your search results is donated directly to saving the environment - and because we're used to seeing sponsored ads on Google, we barely notice any difference! 

There's nothing better than feeling like you've contributed to something truly great before you've even got out of bed in the morning! 
Dig Deep 

So whether you're signing up for a race, walk or challenge, you want to help out a friend in need, or you just feel like giving a little back in your lunch break, the world wide web has plenty of services to help you do your daily good turn. 

Make sure that your broadband connection is up to marathon speeds with a quick look at our superfast fibre packages, or contact us today to find the best option for your needs.